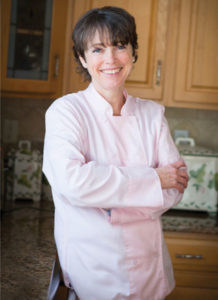 Nutrition and food have always been my passion. However, using an integrative approach became a game changer for me when I was dealing with my own autoimmune disorder. I found my body responding to eating nutritious foods and taking care of myself in mind, body and spirit. Healing in this manor many of the symptoms disappeared. My personal experience allows me to have empathy and compassion for my client's efforts and understand the challenges they may be facing.
I am a Registered Dietitian (RD), Licensed Dietitian Nutritionist (CDN) and a Culinary Nutritionist, Chef. I obtained my Masters' Degree from and was clinically trained at Columbia University, New York. Continuing my education in the integrative area, I achieved certification in Integrative Functional Nutrition from both Next Level Nutrition and the Integrative Functional Nutrition Academy.
I have a private practice in Westchester County, New York where I see clients one-on-one and small groups. I have contributed to several cookbooks including David Zulberg's Mind Body Synergy and continue to contribute to Halston Media and Further Food's blog. I am an Adjunct Professor at Lehman College in the Dietetic Food & Nutrition Department teaching cultural foods, food safety and food production to a diverse student population.
Professional Affiliations
Academy of Nutrition & Dietetics
Dietitian in Integrative Functional Nutrition
Food & Culinary Professional Group